Budget: Civil List funding to the Queen frozen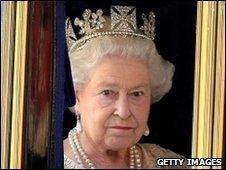 The amount of money the Queen gets from the taxpayer to run her household will be frozen at £7.9m, Chancellor George Osborne has announced.
Mr Osborne said the freeze was made with the monarch's full agreement.
The amount provided by the Civil List has stayed unchanged for 20 years. It is now worth a quarter of what it was.
In May Labour MP Ian Davidson said that in the current economic climate raising the amount paid to the Queen by the taxpayer would be "inappropriate".
Delivering his first Budget statement to the House of Commons, Mr Osborne said: "The amount provided by the Civil List has remained unchanged over the last 20 years at £7.9m.
"This has required careful management. Because of inflation, the annual payment is today worth only a quarter of what it was 20 years ago.
"I can announce that with the full agreement of the Queen, the Civil List will remain frozen at £7.9m for the coming year and I will propose a new means of consolidated support for her Majesty for the future at a later date."
He added that the royal households have agreed that in future, Civil List spending will come under the same audit scrutiny as other government expenditure through the National Audit Office and the Commons Public Accounts Committee.
The Civil List pays for staff costs and running expenses of the Queen's household and is set every 10 years. A revised figure was due this year.
In May Mr Davidson said it would be "inappropriate" to pay "vast sums of additional money" to the royal household in the current climate.
He said: "These are difficult economic times. The government's said we're all in this together and I think it would be inappropriate in these circumstances for the Queen to be handed vast sums of additional money."
His comments came after the Queen was reported to ask for an increase in funding.
About 70% of the funding is used to pay staff salaries. The money is also used to help fund official functions such as garden parties, receptions and entertainment during state visits.
Related Internet Links
The BBC is not responsible for the content of external sites.