Minister Ruane in apology over late assembly statement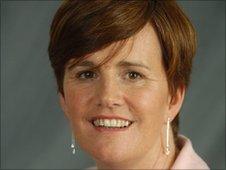 The Education Minister has apologised to the Speaker of the Assembly after she turned up too late to make an important statement.
Speaker William Hay said Caitriona Ruane owed the House an explanation.
This was after Ms Ruane failed to make a statement on her department's programme of capital building schemes.
The minister later explained she had mistakenly stayed in another meeting until 1033 BST, three minutes after she should have been addressing MLA's.
She also failed to supply MLAs with a copy of her statement half an hour before she was due to deliver it as she is required to under standing orders.
The only member to receive a copy was the DUP's Mervyn Storey who chairs the Assembly's Education committee.
Mr Storey received a copy at 1020 BST. He described the minister as "amateurish".
Later on Tuesday, the minister admitted she was late and had apologised for missing her slot and for the delay in getting the statement to MLAs.
Ms Ruane said that she had apologised to the speaker.
The minister said the real issue was that her statement outlined the problems she would have in paying for new schools which she had now approved, after a lengthy review.
She said the majority had been shown to be worth building but she needed more money to carry them through.
SDLP Education spokesperson Dominic Bradley said that "parents and schools need to know without further delay just what is happening to the new schools programme".