North Oxfordshire MP made Commons' Church spokesman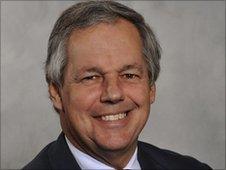 North Oxfordshire MP Tony Baldry has been appointed as the Church of England's representative in the House of Commons.
Mr Baldry, 59, a former aide to Margaret Thatcher and an MP since 1983, has become Second Church Estates Commissioner.
The honorary, unpaid role is traditionally given to senior backbenchers.
"This is a fascinating and exciting task," said Mr Baldry.
He added: "The House of Commons has a growing interest in all sorts of matters relating to the church."
Related Internet Links
The BBC is not responsible for the content of external sites.