Jersey's Goods and Services Tax could rise to 5%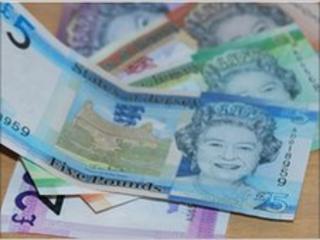 Plans revealed by the treasury minister to improve Jersey's finances include upping Goods and Services Tax (GST).
The government has suggested increasing the revenue, introduced in 2008, from 3% to 5% in order to raise £30m a year.
The Comptroller and Auditor General said if spending continues at the current rate Jersey would have a £100m deficit in the next three years.
The GST rise is included in a public document of suggestions to tackle the deficit by the treasury department.
The Treasury Minister, Senator Philip Ozouf, said: "This is a genuine consultation, in the event of having to increase taxes, what is the preferred solution? What is the least preferred solution? What is the least worst option?"
Other proposals in the consultation include raising social security contributions, raising property rates and raising income tax to 30% for people who earn more than £100,000 a year.
Senator Ozouf added: "This is something which goes against the grain of Jersey men and women and has done for decades and I certainly don't like the move away from a standard rate of tax.
"I think it's been a symbol of certainty and a symbol of stability."