Hilary Mantel wins inaugural historical fiction prize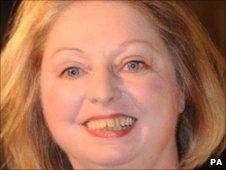 Author Hilary Mantel's novel Wolf Hall has won the inaugural £25,000 Walter Scott Prize for historical fiction.
The book, set in the 16th century, previously won the £50,000 2009 Man Booker Prize and was shortlisted for the Orange prize.
Judges praised Wolf Hall as "compulsively readable" at a ceremony at Sir Walter Scott's home in Abbotsford, Scottish Borders.
Ms Mantel said she was "astonished and delighted and gratified".
The prize, for novels set at least 60 years in the past, was awarded during the Brewin Dolphin Borders Book Festival.
Wolf Hall, about Henry VIII's adviser Thomas Cromwell, had been selected from a shortlist of seven, by authors including Robert Harris, Adam Foulds and Simon Mawer.
Judges said all had been deserving but Wolf Hall was "in a class of its own".
"This is as good as the historical novel gets - immersive, constantly engaging, beautifully crafted, and compulsively readable," they added.
"Mantel's empathy for, and assimilation of, her world is so seamless and effortless as to be almost disturbing."
Ms Mantel, who was unable to attend due to illness, said 2010 was perhaps "a turning point year" for historical fiction and praised the new award for stimulating interest in the genre.
She added: "Much the best thing that has happened for lovers of historical fiction is the founding of this prize.
"In the years to come, this prize will magnetise attention and stimulate debate."
The award is sponsored by the Duke and Duchess of Buccleuch, distant descendants of Scott.
Related Internet Links
The BBC is not responsible for the content of external sites.