Cornwall air base commander seeks commercial ideas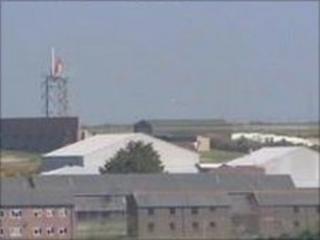 The new station commander at a Cornish air base is inviting local people to put forward ideas for its future use.
Taking on his post at RAF St Mawgan, Wing Commander Graham House said, with defence cuts looming, the base needed to make the most of its resources.
St Mawgan is currently just used for defence training.
Wing Cdr House said he was interested in other commercial ideas or training that could be based there and that such work could be vital to its future.
RAF St Mawgan's main purpose was training helicopter and operating search and rescue crews.
It was mothballed in 2009 year when all military flying operations were moved to other UK bases.