Lane Fox to get expanded role as UK 'digital champion'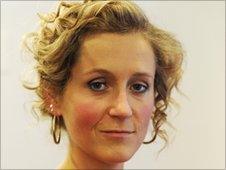 Martha Lane Fox is to retain her role as the UK's "digital champion" but with an increased focus on finding savings by delivering services online.
The internet entrepreneur advised Labour on digital inclusion and will act in a similar role for the coalition government, No 10 has confirmed.
It said she would focus on helping to reduce government costs by making services more accessible and usable.
Ms Lane Fox said "bridging the digital divide" was a key economic priority.
As well as encouraging maximum internet availability and usage, the lastminute.com founder will sit on the government's efficiency board chaired by Cabinet Office minister Francis Maude.
"Making sure everyone, no matter where they live or who they are, can reap the benefits of online services has never been more important," he said.
"This work is about more than putting more information online. It is about reducing the cost of government and, at the same time, really improving the delivery of public services."
Ms Lane Fox said there were ten million adults in the UK who had never used the internet.
"Whilst helping to bridge the digital divide is hugely important in its own right, there are also compelling economic reasons why we need to get everyone online," she said.
"The government could save millions each year simply by doing transactions online rather than on paper or over the phone."
Related Internet Links
The BBC is not responsible for the content of external sites.