American claims Scots book award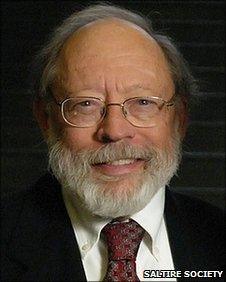 A US academic has won the Scottish Book of the Year award with his biography of conservationist John Muir.
Donald Worster was recognised at the Borders Book Festival in Melrose for his work A Passion for Nature.
It tells the story of Dunbar-born Mr Muir, described as "one of the founders of modern environmentalism".
Dr Gavin Wallace, who chaired the judging panel, said the winning book was both "beautifully written" and "deeply accessible".
Mr Worster receives a total of £30,000 for his triumph in the Scottish Mortgage Investment Trust Book Awards.
He said: "John Muir, a native of Scotland and an immigrant to the United States, was one of the founders of modern environmentalism.
"This generous book award will, I hope, help introduce his life and achievements to modern Scots and inspire everywhere a deeper concern for saving the planet's ecology."
Dr Wallace, head of literature with the Scottish Arts Council, said he hoped the book could help raise Mr Muir's profile.
"A Passion for Nature: The Life of John Muir is beautifully written, deeply accessible and should be in every Scottish home and classroom, next to the poetry of Robert Burns," he said.
"John Muir is one of history's greatest evangelists for the natural world, and his life and achievements as an architect of conservation should be understood and valued by every Scot.
"The revelations triggered by the book's huge insight and relevance for today's global society inspired intense debate amongst the judges, and its sheer 'worldliness' solidly secured its selection as book of the year."
Mr Worster was selected winner of the non-fiction category of the awards.
He was shortlisted alongside fiction winner Strip the Willow by John Aberdein, the poetry winner Tom Leonard's Outside the Narrative, and first book winner Sarah Gabriel's Eating Pomegranates.
Culture Minister Fiona Hyslop said the awards highlighted the "wealth of writing talent" Scotland had to offer.
"Since 1972 the awards have successfully captured the quality and scope of literature produced in Scotland and this year is no exception," she said.
"Each of the winning books offers a unique perspective of Scotland and will remain a rich and rewarding element of our cultural landscape."
The judging panel comprised Catherine Lockerbie, Kirsty Gunn and Pat Kane.
Related Internet Links
The BBC is not responsible for the content of external sites.