BP's North Sea stance uncertain amid cuts after leak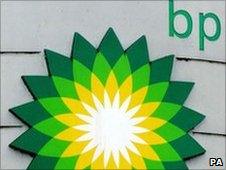 BP has said it was too early to say whether North Sea activity would suffer as part of a major programme of cuts.
The company is selling $10bn (£6.7bn) of assets and suspending share dividends this year as it faces enormous costs for the Gulf of Mexico oil leak.
A spokesman said the North Sea operation was still a core part of BP but could not yet ruling anything out.
It has several major projects in the area about to come to fruition.
Eleven people died in the Deepwater Horizon drill rig accident in April, which left a ruptured well leaking hundreds of thousands of barrels of oil into the Gulf of Mexico.
Despite BP efforts to contain the leak, oil continues to enter the sea, threatening states along the US Gulf coast.
Related Internet Links
The BBC is not responsible for the content of external sites.