Woman who stole from employer jailed for 12 months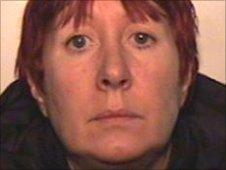 A woman from Greater Manchester who stole tens of thousands of pounds from the car dealership she worked for has been jailed for 12 months.
Dawn Ellison, 48, of Bury Road in Radcliffe, stole £32,000 from RRG Group in Bolton, where she worked as a senior accounts supervisor, police said.
She was responsible for banking cash the company received, but from November 2008 to January 2009 she kept it.
She pleaded to guilty to 10 counts of theft at Bolton Crown Court.
Ellison's theft was discovered when the general manager ordered an internal audit on takings from November and December 2008, after being told of an inter-company debt.
It found two separate amounts of cash were missing from the account.
Ellison was the only employee who had dealt with the cash from sales on those two occasions, police said.
She admitted to the company's managers that she had stolen the cash.
The company then carried out a second audit, dating back to 2003, and found discrepancies in another 32 transactions where money had gone missing in the same way.
Det Con Mick Yates, of Greater Manchester Police, said: "Ellison breached the trust of her employers and her colleagues.
"The company was left out of pocket because of her dishonesty to such an extent that many RRG workers did not receive their annual bonuses.
"I hope that the sentence of the court sends out a clear message to other workers who are trusted to deal with money that this type of crime will not be tolerated, and that we will catch up with you."
Related Internet Links
The BBC is not responsible for the content of external sites.