EU set to open membership talks with Iceland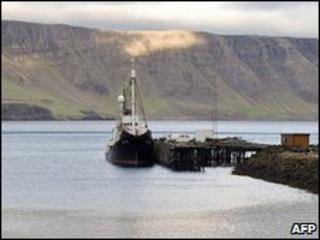 EU leaders have agreed to open membership talks with Iceland, despite its failure so far to refund the UK and the Netherlands for lost savings.
Iceland, reeling from the collapse of its major banks, submitted its EU application last July.
The UK and Dutch governments want Iceland to reimburse 3.8bn euros (£3.2bn; $4.7bn) that they paid out to savers who lost money when Iceland's online bank Icesave went bust in 2008.
Icelanders have voted against a payout.
Correspondents say Iceland is better placed than any other candidate country to become the EU's 28th member, but the Icesave issue will have to be sorted out first.
The North Atlantic island became independent from Denmark in 1944. It has a population of 323,000 and a long tradition of democracy. It is also in the Schengen zone, so Icelanders already enjoy passport-free travel to much of Europe.
Fishing and whaling rights are expected to be tough issues in Iceland's EU accession negotiations.