Charity rugby match for Cumbria gun victim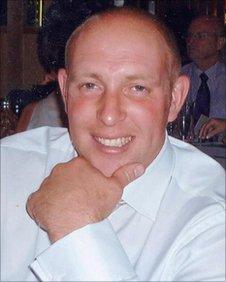 A fundraising rugby match is to be held in memory of a farmer who was shot dead by Cumbria gunman Derrick Bird.
Garry Purdham, 31, a semi-professional rugby league player, was the ninth person to die in the shooting rampage, near Gosforth on 2 June.
England Rugby League will honour him at a match at Whitehaven's Recreation Ground on 3 October.
Money raised will go to Mr Purdham's wife Ros, and sons Flynn, aged two, and Cameron, eight.
During the rampage Bird, 52, killed 12 people and wounded 11 others before killing himself.
Chief executive of the Rugby Football League, Nigel Wood, said: "The events of a fortnight ago were a tragedy of incomprehensible proportions which afflicted a region where Rugby League is an intrinsic part of the community.
"Few of us can imagine what the Purdham family has gone through since they lost Garry, but everyone wants to do the right thing by them and this game will achieve just that."
The match takes place the day after the Engage Super League Grand Final and will be made up of members of the England squad who are preparing to fly out for New Zealand and Australia to compete in the 2010 Four Nations.
England coach Steve McNamara said: "All the Super League players knew of Garry from playing with his brother Rob, the Harlequins Rugby League captain, and I'm sure they will want to put on a good show."
Related Internet Links
The BBC is not responsible for the content of external sites.