Sessions on chemical health fears in Cambridgeshire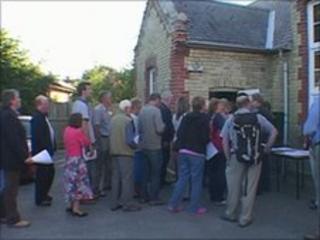 A drop-in session about the smells from a clean-up of a former chemical factory is to be held after a public meeting failed to allay residents' concerns.
The site of the former Bayer CropScience complex in Hauxton is being decontaminated so houses can be built.
People living nearby have complained to South Cambridgeshire District Council that the clean-up creates a foul smell.
The council and the Environment Agency plan to hold a session in the village in a bid to tackle their concerns.
The organisations held a joint public meeting on Wednesday.
Work on the contaminated ground is due to completed in September 2011.