UK to stop development aid to Russia and China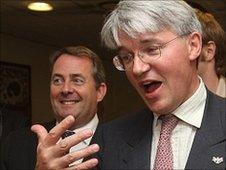 Britain will stop giving aid money to China and Russia, as "it is not justifiable" any longer, the UK government has said.
International Developement Secretary Andrew Mitchell announced a review into how the UK funds overseas development work in around 90 countries.
"The money will be redirected towards those countries where they can make the most difference," he said.
In 2008-09, China received more than £40m, while Russia got £190,000.
Britain's annual bilateral aid budget stands now at £2.9bn.
Mr Mitchell said that, apart from Russia and China, "other country programmes which are less effective will be closed or reduced".
The news came on the same day as the head of the Ukrainian presidential administration, Serhiy Lyovochkin, told journalists that Russia had agreed to lend Ukraine $4bn.
China is considered to be the fastest growing economy in the world, while Russia is also among the leaders.
Mr Mitchell said: "I am determined to get value for money across my department's work and focus on the big issues such as maternal health, fighting malaria, and extending choice to women over whether and when they have children."