Fears over Liverpool to Manchester rail electrification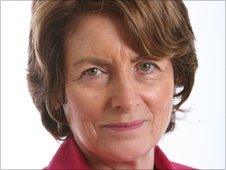 Suggestions that the electrification of the railway line between Liverpool and Manchester could be put on hold have been attacked by a local MP.
Earl Attlee told the House of Lords there were "problems" with spending money on electrifying lines given the state of the public finances.
Louise Ellman, Labour MP for Liverpool Riverside, said she was extremely concerned by his comments.
She said she would challenge any decision to axe the scheme.
Plans to electrify three routes involving stations in the north west of England were unveiled in December.
But the £200m scheme, which is part of a wider £1bn plan to electrify major UK railway lines, was placed in doubt by Earl Attlee's comments on Tuesday.
Despite expressing the coalition' s support for further electrification, he added that the government was seeking to implement transport savings of £682m in 2010/11.
Speaking on Wednesday Mrs Ellman, who is also chair of the Commons Transport Select Committee, said: "I'm extremely concerned about what's been said and how it's been said.
"I think it would be a dreadful thing to do.
"The electrification is about investing in the transport system to help the economy and there's been simply no discussion about this.
"I've now taken this up and I'm going to find out a lot more about what's being planned - and I'm going to challenge it if that is indeed the government's decision."
The 32-mile line from Liverpool Lime Street to Manchester Victoria - said to be the world's oldest intercity route - currently uses diesel trains.
Work to electrify the line was to be combined with other track and signalling improvements to slash minimum journey times from 44 to 30 minutes.
Related Internet Links
The BBC is not responsible for the content of external sites.