Fatal overdose GP Daniel Ubani 'could repeat error'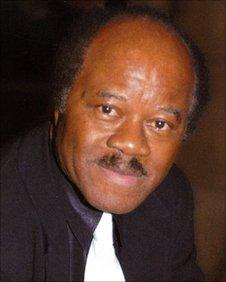 An out-of-hours doctor who killed a 70-year-old man by injecting him with an overdose of a painkiller could repeat the error, a panel has warned.
Nigerian-born Dr Daniel Ubani, 67, injected David Gray, of Manea, Cambridgeshire, with 10 times the recommended dosage of a painkiller.
A General Medical Council (GMC) panel is holding a hearing into the case.
The panel said Dr Ubani's actions had "brought the profession into disrepute" and questioned his clinical competence.
The panel added that it had "received no evidence from Dr Ubani that he has fully acknowledged his deficiencies".
"Given Dr Ubani's limited insight, the panel has formed the view that it is highly unlikely that he has remedied his deficiencies," it said.
"Furthermore, the panel is satisfied that there remains a risk of Dr Ubani repeating such actions in the future."
It will now discuss what sanctions, if any, should be taken against him on his registration to practise in the UK.
Dr Ubani, who could be struck off, is likely to learn his fate on Thursday.
Mr Gray, who was suffering from kidney stones, died at his home, a few hours after he was given the massive overdose of diamorphine on 16 February 2008.
Dr Ubani, a specialist in cosmetic medicine based in Witten, Germany, admitted causing the pensioner's death after confusing the morphine with another drug.
He was given a nine-month suspended sentence in Germany for death by negligence but still works as a doctor in that country, the GMC panel heard.
The panel ruled that Dr Ubani's fitness to practise was impaired because of his misconduct in treating Mr Gray and two other patients on the same shift.
Dr Ubani did not attend the hearing in Manchester and sent an e-mail to the GMC saying: "I shall not be attending said hearing. I feel it should not serve any positive purpose."
Dr Ubani cannot now be tried in a criminal court in Britain because of double jeopardy laws.
The family of Mr Gray has accepted £40,000 compensation.