Russian economic forum to promote new reform policies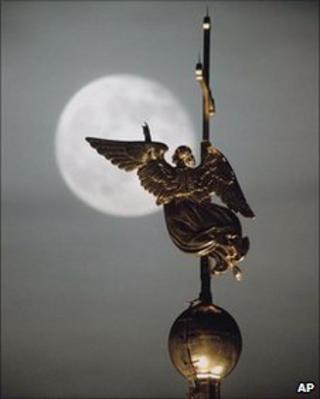 The St Petersburg International Economic Forum, which starts on Thursday, will be used by Russian officials to promote the Kremlin's push to modernise the country's economy.
European leaders and heads of international companies are among the guests of the three-day annual event.
French President Nicolas Sarkozy will be giving a speech.
As part of the forum, Russian President Dmitry Medvedev will host special sessions to discuss economic modernisation and the creation of Russia's "Silicon Valley".
Mr Medvedev's modernisation reform policies and the way they have been aggressively promoted by the government remind many of "Perestroika", Soviet leader Mikhail Gorbachev's drive to restructure the Soviet economy and society during the second half of the 1980s.
The USSR economy needed a completely new approach to become more effective, which meant modifying and even abandoning strict total central planning, the centre core of its economic policies.
Russia now faces an equally revolutionary task of diversifying its economy, heavily dependent on oil and gas export, to be able to maintain its fast pre-crisis growth in the years ahead.
Access to elite
Sergey Aleksashenko, director of Macroeconomic Research at the Higher School of Economics in Moscow, says that the forum is a political PR event, used by the Russian government to promote modernisation as well as the country's political system.
"However, it does not mean it is a bad thing," he points out.
"For years, Russia had problems with external political and economic PR, and now things are changing."
Stefan Meister, an expert on Russia at the German Council on Foreign Relations (DGAP), believes that while the forum was started as a platform for the Russian government "to promote its topics", the event is now internationally recognised by foreign businesses as well.
The forum gives them an opportunity to get direct access to the Russian political elite, an essential step towards doing business successfully in bureaucratic Russia.
The country is often named as one of the most promising markets for investment, thanks partly to the relative macroeconomic stability and political predictability achieved by the Kremlin in recent years.
As a result, many foreign firms are eager to cement their presence in Russia.
Chief executives and top managers of Siemens, Citigroup, DuPont, ConocoPhillips, Deutsche Bank and GDF Suez are listed among the forum's guests.
'Real problems'
Despite all the potential advantages of investing in Russia, there are a number of serious problems in the country's economic climate, including corruption and a loose interpretation of the law by some officials.
"As you listen to Russian officials and businessmen discuss potential gold mines in investing in Russia, be mindful that there are numerous land mines as well," warned Pavel Ivlev, a former lawyer with the collapsed Russian oil company Yukos, in an e-mail last week.
However, Mr Aleksashenko does not think that "real problems", as he calls them, will be seriously discussed at the forum.
"We will not hear anything new in this regard," he says.
Only in 2007 did the St Petersburg event truly become Russia's main international economic forum, after top Russian officials and state companies for the first time ignored the privately organised Russian Economic Forum in London, effectively depriving the London event of its leading status.
The move, unexpected but not surprising, was seen as the Kremlin's decision to start promoting its "home-grown" St Petersburg forum.
Mr Meister believes that one of the reason Russia organises the St Petersburg forum is because it simply "wants to have an internationally recognised forum".
Judging by the list of participants, this aim has been achieved.
The question is whether the event will be just another purely PR move by the Russian government, and whether it will really help Russia push its modernisation plans forward.