Manchester Labour MP Keeley says expenses 'not enough'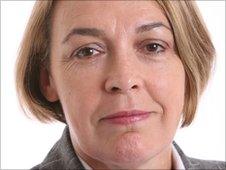 A Greater Manchester MP is considering using her own money to pay some of her office costs, as she is not getting enough in expenses.
Barbara Keeley, Labour MP for Worsley and Eccles South, made the comments during a House of Commons debate on the new expenses system.
She said the amount given to MPs to run their constituency offices was too low.
But expenses regulator,the Independent Parliamentary Standards Authority (Ipsa) said her figures were wrong.
In Parliament today, some MPs complained the organisation was too bureaucratic.
Others have complained about late payments, a computer system that does not work and budget cuts for staffing.
MPs have also argued that a cap on the amount they can pay in office rent will force some into unsuitable premises and that a reduction in staffing allowance could lead to employees being laid off.
Speaking in the Commons on Wednesday, Ms Keeley said: "It is the case that I am now thinking of finding ways of subsidising my own office costs, because that's the situation we're pushed into.
"Apparently the level of rental used by Ipsa to set the constituency office rental cap is around £5,000 a year.
"This figure is meant to pay the annual rent of offices for the MP, up to three-and-a-half staff, plus filing space, printers and space to meet constituents."
However, Ipsa has pointed out that the rental cap outside of London is actually £10,000 a year, and MPs are also entitled to claim up to £10,000 a year running costs.
And MPs with existing offices can still continue to claim what they previously claimed for the remainder of this financial year.
Ipsa has said the new rules are "a break from what went before and are fair, workable and transparent".
It has however admitted that there have been teething problems and is promising to do better.
Related Internet Links
The BBC is not responsible for the content of external sites.