RBS sells its operations in Pakistan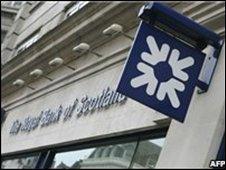 Royal Bank of Scotland has sold its operations in Pakistan to the country's Faysal Bank for 41m euros (£34m).
The sale of a 99.4% stake in RBS Pakistan is part of a wider divestment of assets by the bank, which is majority-owned by the British government.
The transaction is still subject to regulatory approval in Pakistan.
The Edinburgh-based bank said it expected the deal to be completed in the third quarter of the year.
Faysal Bank in Pakistan is owned by Bahrain parent company, Ithmaar.
A previous deal to sell the division to MCB Bank fell through when it faced regulatory hurdles in Pakistan.
RBS Pakistan employs about 5,000 staff.
It has 75 branches in 24 cities and was bought by the Scottish bank as part of its disastrous purchase of Dutch lender ABN Amro in 2007.
The sale to Faysal is part of RBS's attempts to shed many of its overseas arms in order to focus on core business in Britain, the US and in major financial centres.
Earlier this week RBS announced it had agreed the sale of its Argentinean business to Banco Comafi.
That move followed the agreed sale of the RBS Colombia business to Scotiabank, although RBS said it would continue to have "a footprint" in Latin America focused in Mexico and Brazil.
Related Internet Links
The BBC is not responsible for the content of external sites.