Analysis: Jubilation for families
By Mark Devenport
BBC NI Political Editor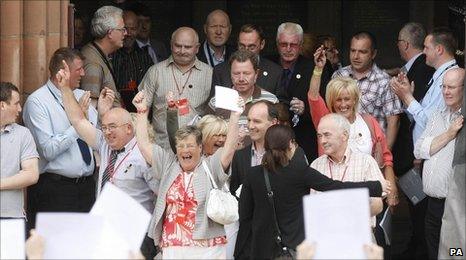 No one present in Londonderry's Guildhall Square could deny that for all its time and expense the Saville Tribunal provided a moment of jubilation and vindication for the families of those killed and wounded on Bloody Sunday.
It was nothing short of extraordinary to witness thousands of nationalists roaring on David Cameron as he expressed his sorrow for what he described as the unjustifiable killings.
But whilst the report may be cathartic for Derry, the possibility of future prosecutions could further polarise relations between nationalists and unionists, who claim the concentration on Bloody Sunday represents a selective approach to the past.
So far as Westminster is concerned, Tony Blair's decision to appoint Lord Saville has been vindicated in as much as the inquiry served to bind republicans into what remained, 12 years ago, a fragile peace process.
That said, David Cameron did not just provide an unequivocal apology today - he also sounded equally unequivocal in his pledge that there will never be such an open ended and costly inquiry again.