£1m for new breast screening vans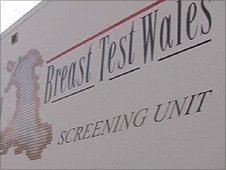 Nearly £1m in funding to provide new mobile breast screening units is being announced by the first minister.
The investment will replace the seven vehicles in Breast Test Wales' ageing fleet, and will be easier for disabled and elderly women to access.
Public Health Wales has already provided funding to replace three other mobile units this year.
More than 100,000 women are screened for breast cancer a year in Wales, with half of cases detected by screening.
The service hopes to new units will speed up access to screening as well as help equalise access to screening services by providing facilities in local, convenient locations.
First Minister Carwyn Jones said: "These new state-of-the-art units will enhance the service on offer to patients and provide a better working environment for staff.
"In addition to enabling easier access for disabled patients, the new units will ensure Breast Test Wales can sustain its service in the long term, providing patients with access to this vital screening in convenient locations across Wales."
Breast Test Wales has also put forward proposals to Health Minister Edwina Hart to introduce high-tech digital equipment which they say would enable them to work collaboratively with consultants and partners and provide more efficient screening.
Ms Hart said: "In the current challenging economic climate, this investment shows clearly our determination to continue to support frontline services.
"The use of mobile units is in line with our Rural Health Plan aims of ensuring access to healthcare in rural areas.
"Early detection and diagnosis ensure better outcomes for patients and therefore it is essential that all women attend their screening when invited."
The units, which cost £980,000, are expected to be operational by January 2011.
Related Internet Links
The BBC is not responsible for the content of external sites.