What does it take to start your own business?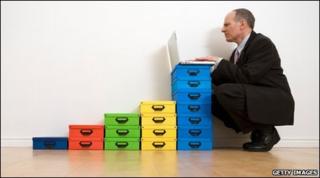 What does it take to start your own business?
A compelling product that's miles ahead of the competition? Guts, money, keen employees, support from friends and family, generous customers? An ability to ignore the fact that many small businesses fail?
Actually, according to Mike Lynch, founder of technology giant Autonomy, if you really want to succeed, you might need to be a little bit crazy too: "You have to be utterly obsessed and if you're not it's very hard to be successful…you're probably better working in a business that's already established".
Teach yourself
Some entrepreneurs warn there is a limit to how much you can prepare yourself for the experience.
"Every entrepreneur is self-taught" says Glyn Woolley, founder of dairy products exporter Coombe Castle International.
"Working for a multi-national is a very different thing to running your own business - you've got to find a bank, you've got to set up shares in the company, you've got to be able to fix the fax machine when it goes wrong… and I wasn't equipped to do this at all. I just had to learn and do it by experience."
Climate for enterprise
Many countries see great value in encouraging the creation of new businesses. As US President Barack Obama remarked at a summit on entrepreneurship held in Washington in April, "throughout history, the market has been the most powerful force the world has ever known for creating opportunity and lifting people out of poverty."
But at present the global climate for start-ups does not look particularly good.
The number of new enterprises being set up around the world fell last year in the face of the recession, according to the latest edition of the annual Global Entrepreneurship Monitor.
But a study carried out for the Kauffman Foundation paints a slightly different picture. Researchers found that over the long term, the number of new companies created annually in the US remains remarkably constant.
The report's authors are not sure why; but in America at least, it seems that external factors such as the recession or fluctuations in the availability of venture capital might have had little impact on the plans of those determined to launch new businesses.
Certainly, the entrepreneurs featured in our series "Start-Up Stories" appear to be a fearless lot. They do not discount the difficulties - the sleepless nights, the sometimes frightening sense of responsibility for the welfare of their staff, the moments when it looks like the customer is never going to pay.
But they are also proud of their successes - and are keen to encourage others to learn from their experiences. As Jasmine Montgomery, founder of branding company Seven Brands puts it: "it brings you to life… it's a huge challenge, but I think it's the most exciting thing in the world."
Ten entrepreneurs will discuss how they built their businesses in Start-Up Stories on the BBC News website from Monday 28 June 2010.