Child abuse vetting scheme cancelled as 'draconian'
By Sean Coughlan
BBC News education correspondent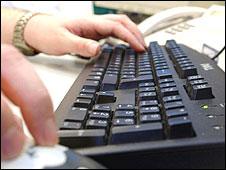 The vetting scheme for nine million people working with children and vulnerable adults in England, Wales and Northern Ireland has been halted.
Home Secretary Theresa May has announced that registration, due to begin next month, has been put on hold.
There will be a review of the entire vetting and barring scheme, with a scaling back to "common-sense levels".
Shadow Home Secretary Meg Hillier says the cancellation is a "knee-jerk reaction".
The government says the vetting scheme would have been "disproportionate and overly burdensome".
The proposed vetting database had been a response to the murders of two schoolgirls by school caretaker Ian Huntley in Soham in 2002.
Children's authors and school leaders had complained that the plans were an over-reaction.
Mrs May told the BBC that the measures were "draconian".
"You were assumed to be guilty until you were proven innocent, and told you were able to work with children," she said.
"All sorts of groups out there were deeply concerned about this and how it was going to affect them.
"There were schools where they were very concerned that foreign exchanges could be finished as a result of this, parents were worried about looking after other people's children after school."
A statement from the Home Office also said the proposed scheme "unduly infringes on civil liberties".
The government is now contacting 66,000 organisations, including charities, voluntary groups and education authorities, to tell them that the planned registration is being cancelled.
The first wave of registration was set to begin on 26 July - starting a process that would have required the gathering of information on nine million people.
This would have covered staff in education and health services, but also many other volunteers and charity groups.
The vetting system will now be "fundamentally re-modelled".
There had been complaints that requiring the registration of so many people was excessive and created an atmosphere of suspicion.
Author Philip Pullman had attacked the original plans, which affected people visiting schools, as "ludicrous and insulting". He and other writers had said they would stop going to schools if the changes went ahead.
Head teachers' leaders had complained the vetting scheme would deter valuable volunteers from helping schools.
But Labour's Meg Hillier said that the scheme had already been altered to address concerns about intrusiveness.
"The scheme was designed to ensure that parents could be certain their children were safe when in the care of professionals and regular volunteers who may be unknown to them," she said.
The Independent Safeguarding Authority, which was set to run this database, will continue to make decisions about barring inappropriate people from jobs.
It will also maintain the separate lists of people barred from working with children and vulnerable adults.
The existing requirements for criminal record checks will continue to apply.
It will also remain a criminal offence for barred individuals to apply to work with children or vulnerable adults.
The scheme was intended to tighten rules to prevent unsuitable people from getting jobs which could bring them into contact with children.
This would have been the biggest child protection database in the world.
In its original version, the database would have covered one in four of the adult population.
As well as widening the vetting process, the registration was intended to bring together information from a number of separate lists.
Adults were going to be charged £64 to register in England and Wales and £58 in Northern Ireland.
After concerns about the scale of the original proposed database, which would have kept details of 11 million people, the previous government amended plans so that fewer would be required to register.
It is now going to be stopped entirely, with a review set to create a much more slimmed-down version of the vetting scheme.
Related Internet Links
The BBC is not responsible for the content of external sites.