Cheryl Gillan expected to announce referendum timetable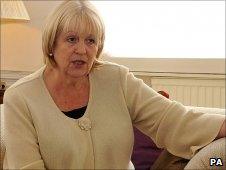 The Welsh Secretary is expected to formally announce a referendum on extra powers for the assembly will be impossible before next year.
BBC Wales understands Cheryl Gillan will lay out a timetable that would see a poll in spring 2011 at the earliest.
The One Wales coalition agreement between Labour and Plaid Cymru says the referendum should take place before the assembly election next May.
But Presiding Officer Lord Elis-Thomas said he now favours the autumn of 2011.
Earlier this year Wales Office Minister David Jones warned it would be "very tight" to get a referendum on extra assembly powers this autumn.
The wording of the referendum question would have to be "tested" by the Electorial Commission, and the process would have to go through the UK parliament.
Speaking at Prime Minister's Questions on 9 June David Cameron appeared to suggest the referendum should be held in 2011.
On Sunday, Lord Elis-Thomas told the BBC's Politics Show Wales that he had been convinced that the referendum could not now be held this year.
Next February and March were "no go" areas, he added.
Lord Elis-Thomas said: "The important thing is to get this right in terms of providing the maximum opportunity for the people of Wales - whatever their views might be - to participate in the referendum."
However he said he was determined that the date for the referendum should be set before May's election.
And he said he hoped to discuss the situation with Cheryl Gillan in the Senedd on Wednesday.
Related Internet Links
The BBC is not responsible for the content of external sites.