Asda apologises to customers for offering £75 discount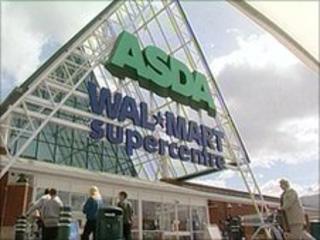 Supermarket group Asda has apologised after mistakenly offering a £75 discount to shoppers using its website.
On Saturday evening, Asda's online store was advertising that first-time buyers could claim the discount.
Asda said the mistake was spotted after a couple of hours, but by then some customers had already placed orders.
Shoppers were subsequently told by telephone or delivery drivers that they must pay full price, or their orders would be cancelled.
Refunds to customers will take between five to 10 days, said an Asda spokeswoman.
She said that only a "very small number of customers" had been affected. However, exact numbers were not available.
The website mistake is being blamed on a keying error.
Asda said that the site was not hacked, and that there was no security risk to online shoppers.
However, one online shopper, Emma Griffin, told her local newspaper, the Huddersfield Examiner: "I'm annoyed. It doesn't fill you with confidence about their service."
'Sorry'
Asda, owned by US giant Wal-Mart, said that an internal investigation had already begun.
The spokeswoman said: "It goes without saying that we are sorry. We're bending over backwards to recompense the small number of shoppers who wrongly got the discount voucher.
"We'll give them a free delivery and a discount off their asda.com shopping."