Ministerial code breached over John Lewis plans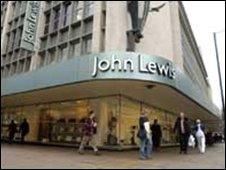 A decision to adopt a draft planning policy concerning a John Lewis store should have gone before the Executive for approval, the High Court has ruled.
In 2008 the Department for Regional Development transferred the documnet without clearance from the Executive.
The Lord Chief Justice ruled that the move breached ministerial code, but that it was technical and inadvertent.
Sir Declan Morgan added that any further action should be left to the minister and Executive.
The owners of Rushmere Shopping Centre, Central Craigavon Ltd, brought the legal challenge over the validity of the planning draft.
The case focused on the department's ability to assume responsibility for the policy document in January 2008, after it was transferred from the Department for Regional Development, without getting clearance from the rest of the Executive.
It had been claimed that the proposed legislation gave preferential status for the development at Sprucefield, near Lisburn, involving the planned location of a new John Lewis superstore.
A separate legal challenge by objectors over alleged irregularities in advertising environmental information surrounding that scheme is ongoing.
The judicial review application was brought over PPS5, which deals with policy for town centres and retail developments across Northern Ireland.
Sir Declan pointed out that a policy involving common economic and social activity throughout Northern Ireland should cut across ministerial responsibilities.
He said: "I consider, therefore, that the adoption of this policy was a cross-cutting issue and the decision to adopt the policy should have been brought to the Executive for its approval."
The judge added, however, that the breach of the ministerial code in this case was "entirely inadvertent".
"The executive was at all times informed of the steps that the ministers intended to take and no objection or issue was raised by any other member," he said.
"Against that background I consider the breach to be technical."
Sir Declan held that it was inappropriate to characterise the situation as a contravention of the code.
"I do not, therefore, consider that the minister acted without executive power," he said.
"I decline to quash the adoption of the policy in light of the circumstances I have set out and leave any further action in relation to this to the minister and the Executive as they see fit."
But having declared that it should have gone for Executive approval, Central Craigavon Ltd was also awarded its legal costs.