World Cup domestic abuse campaign in Isle of Man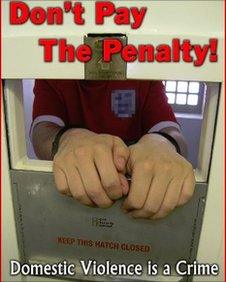 Police in the Isle of Man have started a campaign against domestic violence to coincide with the World Cup.
Reports of domestic violence doubled during previous international football tournaments, police said.
Victims are being urged to report incidents of domestic abuse as soon as possible.
Family, friends and neighbours are also being encouraged to contact police if they have concerns about domestic violence.
Det Con Judith Bradford, of the Multi Agency Public Protection Unit (MAPPU) said: "According to statistics, people are the victim of domestic abuse 35 times before reporting it.
"By contacting MAPPU, we can give them support and advice and put them in touch with various support agencies such as Victim Support, Women's Aid and the Alcohol Advisory Service if appropriate.
"Additionally, people can self-refer to us if they want to attend a course to help domestic abusers run by the probation service on Saturday mornings, over four weeks."
A total of 325 incidents of domestic abuse were reported to MAPPU from March 2009 to March 2010, police said.
Of those, 170 incidents involved violence and 192 involved alcohol. Officers arrested 151 people in relation to domestic violence.
Related Internet Links
The BBC is not responsible for the content of external sites.