Internet banking: What happens when things go wrong?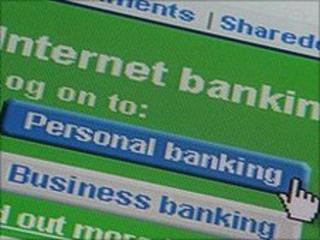 Millions of us now use online banking to pay bills, send money to relatives or to transfer cash into an ISA.
The majority of banks now operate a fast payments system so this money can be sent instantly with the click of a mouse.
That money credits the beneficiary's account instantly and can be withdrawn shortly afterwards.
But what happens if you send the payment to the wrong account?
Money Box listener Bob, who banks with Halifax, set up a payment to his wife's savings account. He got the account name and sort code right but he got one digit of the account number wrong.
Unfortunately for Bob the details he entered were valid for someone else's account and that person was sent the £1500.
He said: "The bank seemed to think that I'd double clicked on a "3" so that the last three numbers were 496, but because I'd clicked on the 3, the 394 came up, I didn't pick up on it, and it went through someone else's account."
Powerless to act
Bob did not realise his mistake until he checked his wife's account a couple of weeks later and saw that the money was not there.
The money was withdrawn by the unknown recipient within 24 hours of it crediting.
Halifax has sent a letter to the customer on Bob's behalf asking for it to return the money, but it is powerless to do anything else.
A spokesperson from the Information Commissioner's office told Money Box that the bank cannot reveal the name of the customer under any circumstances.
However if the person who has withdrawn the money is aware that it is not theirs, then they have committed a crime. At that point the police can get involved and obtain the details.
Number rather than name
Bob was unaware that Halifax, like most UK banks, does not check the customer's name against the account number. If it had done so then the payment would not have gone through.
Sandra Quinn, of the UK Payments Administration said;
"The way all payments are allocated these days is by the sort code and account number, so your six digit sort code and your eight digit account number.
"Because systems are automated and they're transmitting more than 10million payments a day in some cases, the only real way that payments can be allocated to accounts is by those digits rather than by the name."
In a statement Halifax said:
"We understand the frustration that the customer is experiencing.
"We are taking all reasonable steps to recover these funds on the customers behalf, and will keep him updated in relation to this matter."
BBC Radio 4's Money Box is broadcast on Saturdays at 1200 BST and repeated on Sundays at 2100 BST.