Sri Lankan police remove 'indecent advertising'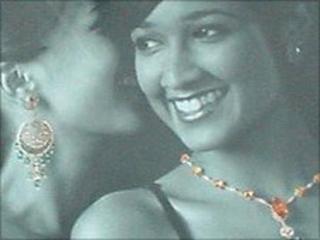 Police in Sri Lanka say they have started a campaign to remove what they describe as indecent advertising on film billboards and posters in Colombo.
They say this includes images of scantily clad women.
They say that their initiative will spread to other parts of the country to protect women and children from harm.
Earlier this week it emerged that the police had arrested nearly 200 young couples for behaving intimately in public places.
Pornographic sites
The latest initiative has come from a police department, the Bureau for the Prevention of Abuse of Children and Women.
Sources told the BBC that their new campaign would target what they called indecent material and "bad pictures", starting with advertisements and movie hoardings but moving on to newspapers.
The sources said it was hoped that the internet would be more tightly controlled, too, after the recent banning of pornographic sites on mobile phones.
The bureau itself would decide what constituted "decency".
According to the sources, in due course legal action is to be taken against newspapers and magazines carrying offending material, with a possible punishment of six months' imprisonment.
The bureau said the move is prompted by the sense that the younger generation of Sri Lankans do not show sufficient respect to women and that modern culture treats them as commodities.
But a human rights campaigner, Sunila Abeyesekera, described the initiative as "scary and arbitrary" and alleged that the state was engaged in moral policing of people's lives.
She said existing laws were not effectively protecting children from things including labour exploitation and sexual abuse.