O2 network scraps unlimited data for smartphones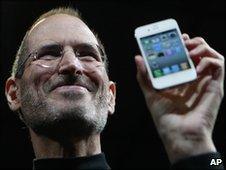 UK phone network O2 has scrapped unlimited data downloads for smartphone customers.
All new and upgrading customers will have their usage capped at between 500 Megabytes (MB) and one gigabyte (GB) depending on their monthly tariff.
Analysts said the move was "inevitable" as more and more consumers switch to data-intensive smartphones that can surf the web and show video.
Other networks are likely to follow O2, they said.
"O2 had become the industry poster-child of the capacity crunch era," said Thomas Wehmeier, principal analyst at Informa Telecoms and Media.
Many customers have complained about poor service, download speeds and network coverage.
"It is a victim of its own success - O2 has had so many people sign up for data intensive phones, like the iPhone," Ben Wood of research firm CCS Insight told BBC News.
"Huge amounts of data are consumed by the minority of people."
O2 has said that the changes will affect just 3% of its 21m customers, who will have to pay additional charges for their data use.
"That 3% are using something like 36% of the data capacity of O2's network," said Mr Wood. "If O2 get it right, everybody will get a better service."
Currently, he said, O2 was spending around £1m a day to upgrade its network to cope with the "exponential demand" for data on smartphones.
However, he said, it could not carry on adding capacity if data usage was exploding for the same amount of revenue.
The new charges will be brought in on 24 June, to coincide with the launch of the iPhone 4.
"They are using the iPhone as a mechanism to introduce the tariff change," said Mr Wood.
The new handset has a higher resolution camera and is able to record high definition video, both of which will add pressure to O2's network.
O2 currently has the largest installed base of iPhone users in the UK.
The network's cheapest tariff will cost £25 per month for two years and will allow a user to download 500MB per month. After that, it will cost £5 for every additional 500 megabytes of data consumed.
O2 said that 500MB is two and a half times the average O2 customer's current use and would allow someone to browse 5,000 standard web pages.
Mr Wehmeier agrees with the figures.
"There's a lot of talk about the hunger for data of iPhone users, but our analysis shows that the majority of users will be comfortably served by 500MB of data per month," he said.
The most expensive tariff - at £60 per month - allows users to download 1GB.
Existing customers will be allowed to keep their unlimited data plans until they renew their contract.
O2's CEO Ronan Dunne sad the move laid "the foundation for a sustainable data experience for all customers".
Mr Wood said that he thought that most network operators - who face similar challenges to O2 - would follow the change.
However, he said, others may use it as an opportunity to try to woo customers away from O2.
"That's a dangerous game to play, if that top 3% of users go to another network," he said.
O2's changes follow similar moves by the AT&T network in the US.
Related Internet Links
The BBC is not responsible for the content of external sites.