Settlement after Nailsea teenager's death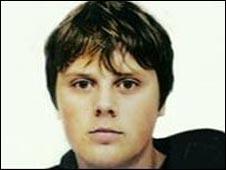 A family has been awarded £75,000 in damages after a teenager died following doctors' mistakes.
Lee Nicholls, 16, from Nailsea near Bristol, died from a brain haemorrhage in 2005, having been wrongly diagnosed with viral meningitis.
The family has received formal apologies from Weston General and Frenchay hospitals, which treated him.
Coroner Brian Whitehouse said Lee might have survived if doctors had not made failures in diagnosis and treatment.
He ruled that Lee died of natural causes, but that neglect had contributed.
The court heard a lumbar puncture was performed on Lee at Weston General Hospital in North Somerset - but a test that might have indicated bleeding on the brain was not carried out.
A few weeks after he was discharged, Lee collapsed and was put on a life support machine at Frenchay Hospital, near Bristol. He died in March 2005.
The High Court in Bristol approved a settlement worth £75,000 in the clinical negligence claim brought against the hospitals by the teenager's mother Kate Nicholls.
She said she was devastated when the letters of apology arrived.
"You read it in black and white that people actually acknowledge the fact that their mistakes killed your child, it's horrible.
"I don't think you can put a price on a life. No amount of money is going to bring Lee back. "
A spokeswoman from North Bristol NHS Trust, which runs Frenchay Hospital, said patient safety and care was a priority.
She said: "Clinical decisions to operate are taken on a case by case basis, 24 hours a day, seven days a week.
"The trust is always reviewing its policies and procedures to improve safety and the quality of patient care."
She said the trust hoped the settlement would bring some closure to Mrs Nicholls and her family.
"We wish them the best for the future," she added.
A spokeswoman from Weston Area Health NHS Trust said the trust could not comment on individual cases.
She said: "When any tragic events occur, we examine our practice to find out if lessons can be learnt.
"If we become aware that our practice needs to change, we act immediately to do this."
Related Internet Links
The BBC is not responsible for the content of external sites.