Report into plane smoke incident highlights problems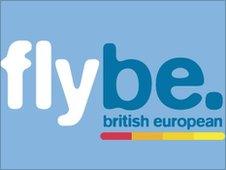 Flight crew were unable to communicate properly after smoke and fumes filled a flight to Belfast nearly two years ago, a report has found.
The air accident report into an incident involving a Flybe flight from Manchester was published on Thursday.
The aircraft, with 90 passengers and five crew on board, made an emergency landing in the Isle of Man.
The report said a number of passengers were injured using the emergency slides and an emergency exit door jammed.
It also found that the there were technical problems with oxygen masks which the pilots put on due to the smoke on the August 2008 flight.
Communications between the pilots became so bad that they had to shout at each other.
Passengers who left the plane through one of the overwing emergency exits - including a mother and her baby - were unaware of how to get from the wing down to the ground, the report said.
The smoke and fumes were released into the plane - an Embraer ERJ 190-200 - when an air cycle machine failed during the flight.
Another air conditioning pack had failed a few days prior to the flight and had not been repaired.
The fumes were initially described as being like the smell of a lit match, but intensified during the flight and smoke later became visible in the cabin.
When the decision was made to evacuate the plane on the Isle of Man the right overwing exit door could not be opened because part of the door had become jammed under the ceiling.
Passengers commented that they found exit slides very steep and were surprised by the speed at which they slid down them.
The slides also ended without any round-out at the bottom, causing passengers to slide straight onto the ground at speed.
This, and attempts by passengers to slow themselves on the slides, were the principal causes of injury reported.
Related Internet Links
The BBC is not responsible for the content of external sites.