Sir David King: oil extraction a threat to the future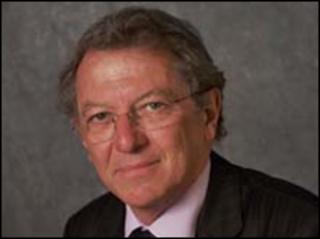 Future oil extraction could create new environmental, social and technological challenges, says the UK's former chief scientist.
Sir David King said that, as global oil demand started to outstrip supply, oil companies would be forced to drill in unconventional places.
He cited the Gulf of Mexico oil spill as an example of the risks associated with the oil production.
Sir David was speaking at a press conference in London.
His comments come days before the World Forum on Enterprise and the Environment, organised by the Smith School of the University of Oxford. This event is meant to draw governments' attention to the global addiction to fossil fuels.
Sir David is the director of the Smith School.
'De-fossilising'
The scientist has called on governments to "de-fossilise" their economies and accelerate the development of alternative energy sources, such as biofuels, to reduce the world's dependence on oil.
He added that global oil resorces might in fact be drying up faster that many - including governments - have been led to believe.
Sir David said that detailed, objective analyses showed that conventional oil reserves were actually 30% lower than generally accepted.
The possible consequences of conventional oil supplies running out fast have been described in a Smith School report, published in the journal Energy Policy in March.
"As early as 2015, oil production capacity is going to begin to be challenged in terms of meeting rising demand, particularly from continuing growth of the economies of China and India," Sir David commented at the press conference.
This leaves the world very little time to wean itself off oil, he said.
"As we meet the point where the demand and supply equation begins to get very close, once again we'll see oil prices go up. As they go up, the pressure grows on the international oil companies - Shell, BP, Exxon Mobil, Chevron, etc. - to develop oil reserves that are unconventional."
He stressed that as we were "pushed" into more and more unconventional sources of oil, this would also push the boundary of what could be managed technically, while also managing the environmental and social consequences.
After the BP's Deepwater Horizon rig exploded and sank off the coast of the US state of Louisiana on 20 April, some 20 to 45 million gallons of oil are believed to have leaked into the Gulf of Mexico.
The spill has been described as the biggest environmental disaster in US history.
Global economy
Sir David also described a possible negative effect of rising oil prices on the world's economy, which is still recovering from the recent financial crisis.
"Oil production capacity [will be] falling behind anticipated demand beyond about 2015-2020, depending on the rate of economic recovery," he said.
The world's poorest countries will be the first to suffer - but for Britain and the US it will also be difficult to cope, added the scientist.
He stressed that oil exporting nations will be the only winners.
He concluded that, together with an effect on climate change, these two "highly pressing" reasons should be enough to persuade world leaders to reduce dependence on fossil fuels, something that will become "a very significant issue as we move into the next decade".