Scottish Borders postal raid resistance rewarded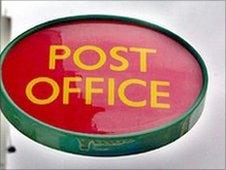 A 72-year-old postmistress who resisted an armed robber is among a group being honoured by the police.
A man was jailed for nine years in March for the 2008 raid on Sheila Jeffrey's office in Town Yetholm.
Her daughter, Angela Lyall, and three passers-by who tried to follow the robber are also being recognised.
They are among a large number of people who will receive Lothian and Borders police meritorious awards over two ceremonies being held in Edinburgh.
Mrs Jeffrey and her daughter were working in the Borders village post office in September 2008 when a man brandishing a knife came in and demanded money.
When he made his way round the counter and forced his hand into the till, the pensioner shut his hand in the drawer and tried to grab the knife.
She shouted for her daughter to help and she tried to trap him in the shop but he eventually fled onto the street.
He was spotted there by Susan White who, despite being on crutches, followed him until he reached his 4x4.
She then flagged down passing pensioners Peter and Margaret Mather and explained what was happening.
They undertook a seven-mile pursuit in their car across country roads and did not give up until they had as much information about the vehicle as possible, which they passed to police.
All three are being honoured along with Mrs Jeffrey and her daughter.
A police spokesman said: "Thanks to their collective single-mindedness, police were able to identify the man, and he was detained shortly afterwards.
"Their bravery and determination not to let this man get away is commendable, and we are delighted to honour them."
Related Internet Links
The BBC is not responsible for the content of external sites.