Warning over changes to Guernsey's pension system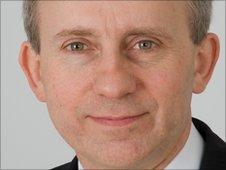 Advance warning has been given by the Guernsey States to make sure people are aware of changes to the pension system.
From 1 January 2014, a man who reaches the age of 65 will no longer be able to claim an additional payment for a younger wife.
The change, approved by the States in 2003, is not due to affect those already receiving a pension.
Social Security Minister Mark Dorey said he did not want islanders to be caught unawares by the change.
Currently, the full rate old age pension is £174.65 per week and a man aged over 65 can claim an additional £87.50 per week in respect of his wife while she is under 65. When she reaches 65, the addition to the husband's pension stops and she is assessed for her own pension.
Deputy Dorey said: "The States approved our proposal for a 10-year lead-in to the removal of the increase of pension for a wife under 65. With less than four years now remaining, we want to draw attention to the change that will occur from 2014.
"We will shortly be writing to all men who, according to our records, reach 65 in 2014. This is to make them aware that they will not be able to receive an addition to their pension for a wife under 65.
"People already receiving a pension should not worry. No-one who is 65 now, or will be 65 before 1 January 2014, is affected by the change."
Related Internet Links
The BBC is not responsible for the content of external sites.