Many die as bus crashes into tree in India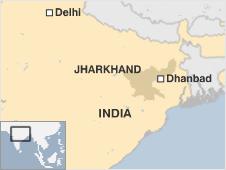 At least 30 members of a wedding party were killed when their bus crashed into a tree in the eastern Indian state of Jharkhand, police said.
The bus was travelling from Dhanbad in Jharkhand to Chittaranjan town in neighbouring West Bengal state.
Police said they were investigating reports that the crash occurred as the driver fell asleep at the wheel.
At least 20 others who were injured have been taken to hospital. Seven of the wounded are in a serious condition.
Bus crashes are common in India. Often caused by poorly maintained vehicles and reckless driving, they claim thousands of lives every year.