Fermanagh school is best kept for second year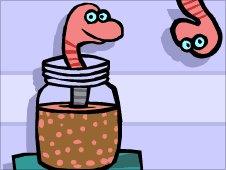 When it comes to recycling, a Fermanagh school is never second best.
Jones Memorial Primary School in Mullylogan, Enniskillen, has topped the 'best kept list' for the second year running.
The small school with just 200 pupils has won the "best of the best" award - beating nursery, primary and secondary schools across Northern Ireland.
The secret of their success may lie with the wormery - worms are fed on the leftovers from children's lunchboxes.
It may lie with the sensory garden, the wildlife pond, the nature trail and the butterfly garden.
It may be the school's ladybird towers or hedgehog houses.
It may be the children's crops of strawberries, herbs, beetroots, onions and tomatoes.
Or it may be the school's recycling scheme - plastic bottles and old bicycles are all welcome.
Pupils at Jones Memorial are encouraged to learn about nature in an 'outdoor classroom' and grow their own produce in planters, which are in turn nourished by a wormery stocked with the remnants of their lunch-boxes.
Their school grounds feature windmills and flower sculptures made from old prams, plastic bottles and bicycles.
The awards are organised by the Northern Ireland Amenity Council and sponsored by Supervalu.
NIAC president Doreen Muskett said; "The school is really exceptional, combining opportunities to learn about nature with projects that will help protect wildlife and re-using everyday materials to create an interesting learning environment.
"The judges rarely select the same school for the top award in two consecutive years, so this is a measure of the fantastic work being done at Jones Memorial Primary."
The school received £500 to help them with their "green" endeavours.
Last year, they used the prize money to create a new paved sundial area.
School principal Sandra Isherwood said everyone was proud of the achievement.
"It is a great acknowledgment of the hard work of staff, pupils and parents who put so much effort into making the school as clean, green and environmentally-friendly as possible," she said.