Rare silent movie haul to be restored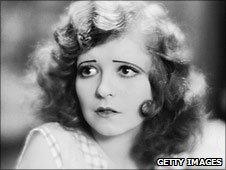 A cache of 75 rare silent films uncovered in New Zealand is being sent back to the US for restoration.
The movies, including the only known copy of a 1927 drama by Oscar-winning director John Ford, will be returned at a cost of $500,000 (£345,000).
The Academy of Motion Picture Arts and Sciences hopes to show the rejuvenated Upstream in September, with a screening also likely in New Zealand.
It had previously been considered too costly to return the films to the US.
The films would be returned by air to the US in steel barrels under strict conditions, said Annette Melville, director of the US National Film Preservation Foundation.
"About a quarter of the films are in advanced nitrate decay and the rest have good image quality, though they are badly shrunken," she added.
Steve Russell, manager of New Zealand's film archive, where the find was made, said: "Finding Upstream was a fabulous discovery for our American colleagues, but also for ourselves.
"It's one of the rare cases where the tyranny of distance has worked in our and the films' favour."
The movies were acquired by the New Zealand Film Archive through private donations and collectors, who have all agreed to return them to the US to be restored.
New Zealand's culture minister Christopher Finlayson agreed that they must be returned as no copies of the films exist in the US.
Other rare gems in the haul include a drama starring silent movie icon Clara Bow and the earliest surviving film made by Mabel Normand.
Only 15% of movies by Ford, who won four Oscars during his career, have survived to the present day.
Copies of the preserved films will be made available to both US and New Zealand audiences through the countries' archives.
Far-flung countries including New Zealand are often a last outpost for rediscovering vintage films which had otherwise been considered lost.
Related Internet Links
The BBC is not responsible for the content of external sites.