Sounds divine - stars share their musical loves
By Nuala McCann
BBC News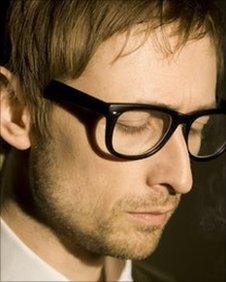 It's the Late Show, but not as you know it.
From 18 June, the Friday night BBC Radio Ulster programme has invited some famous local faces to share their favourite music with listeners.
First to fill in on for regular host Colin Murray is Neil Hannon of the Divine Comedy.
He is currently enjoying acclaim for his new album, Bang goes the Knighthood.
He'll share his encyclopaedic knowledge of music and play a little of what he loves... from Nina Simone to ELP to Ash and XTC.
The following Friday, singer songwriter Kieran Goss will be in the chair.
Listeners can enjoy his trademark wit and warmth as he digs deep into his record collection to play songs from Tom Petty, Ryan Adams, Ray Charles and Frank Sinatra.
West End star and Belfast actress Rachel Tucker will be next in the hot seat.
She made it to the final of the BBC programme "I'd do anything", aimed at finding a star for the musical Oliver.
She is currently starring as Elphaba in the West End production of Wicked.
She will play Blondie and Beyonce, Sammy Davis and Cheryl Cole - songs which have featured in the soundtrack to her life and career.
Shhh, the fourth and final special guest is still under wraps.