Bradford man describes Gaza aid ship clash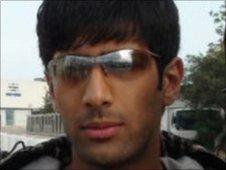 A Bradford aid worker who was on board the aid ship heading for Gaza which was stormed by Israeli forces has spoken about his experience.
Mohammed Bhaiyat, 26, of Great Horton, was among those taken prisoner during the clash on a Turkish flotilla, which saw nine civilians killed.
Mr Bhaiyat told BBC Radio Leeds: "Nobody expected to be attacked in the manner in which we were."
Israel says its commandos were attacked and opened fire in self-defence.
Mr Bhaiyat said: "There was blood everywhere. There were people shouting, screaming, running everywhere. It was absolute chaos."
Mr Bhaiyat said he was then taken to the mainland with others on the boat where they were detained then released.
There have been growing calls for Israel to end its blockade of the Gaza Strip amid international condemnation of its commando raid on aid ships heading for Gaza, which killed nine pro-Palestinian activists.
Nine people died when Israeli commandos stormed the Turkish Mavi Marmara ship on 31 May.
Activists on the ship said troops shot at them without provocation.
Vice-President of the United States, Joe Biden has said they are working with Egypt and other partners on fresh ways "to address the humanitarian, economic, security and political aspects of the situation".