Scottish councillors given blogging guide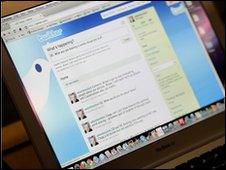 A guide on how to avoid becoming embroiled in internet controversy has been issued to every councillor in Scotland.
The move follows a series of recent rows over comments made by politicians and activists on web blogs and Twitter.
Councillors were also advised on how to use social networking sites to increase their presence in communities.
The 11-page document urged elected representatives to be honest, and to inform and entertain.
Published by local government body the Improvement Service, it warned councillors to carefully consider the implications of anything they were considering publishing on the internet.
It stated: "Think before you write and don't post anything you wouldn't say at a public meeting. This is crucial.
"While a blog can seem like your own, cocooned space away from prying eyes, the exact opposite is true.
"Word spreads fast on the internet and what you post will be stored forever, so don't post a rant you will regret. Use good sense at all times. Remember to take legal issues into consideration."
The authors urged members to "move with the times" by embracing the opportunities offered by social media.
They said there was "no such thing as a perfect blog" but called on councillors to use blogs as a tool to create a "better appreciation of their personality".
Several political parties have found themselves at the centre of controversy over internet comments made by high-profile party members.
Labour dropped Stuart MacLennan as a general election candidate after he posted comments about people in the Moray constituency on Twitter.
Calls were made for the SNP to deal with so-called cybernats in the wake of a row over comments on blogs posted by constituency officer manager Mark MacLachlan.
And Philip Lardner was dropped as a Tory candidate for Westminster after he wrote on his website that gay people were "not normal".
Colin Mair, chief executive of the Improvement Service, said: "The aim of the note was simply to provide a short practical guide to the potential of blogging as part of good communication with constituents.
"It was prepared in-house and e-mailed to elected members to minimise costs."
Related Internet Links
The BBC is not responsible for the content of external sites.