US soldier charged over three Afghan civilian deaths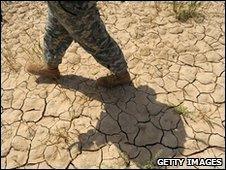 US soldier Jeremy Morlock has been charged in the deaths of three Afghan civilians.
Mr Morlock, 22, from Wasilla, Alaska, will face three counts of premeditated murder and one count of assault.
He entered the US Army in June 2006 and was deployed to Afghanistan in support of Operation Enduring Freedom in July last year.
The charges against Mr Morlock involve three separate alleged events, according to US media reports.
The incidents are alleged to have taken place between January and May at or near Forward Operating Base Ramrod in Afghanistan.
Mr Morlock returned to a state base in the US state of Washington on Thursday and was arrested and placed in pre-trial confinement on Friday.