Chavez eyes Venezuela's top beer brand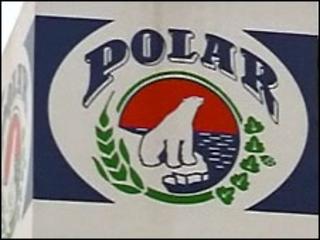 Venezuela's biggest beer producer, food and drink giant Polar, is also the country's largest company still in private hands after President Hugo Chavez's nationalisation drive.
But that may not be the case for long.
Last week, Mr Chavez stepped up his attacks on Polar's billionaire owner, Lorenzo Mendoza, whom he has previously accused of pushing up food prices by hoarding products to cause artificial shortages.
For its part, Polar has called the allegations "absurd" and "senseless".
But that did not stop the authorities seizing 114 tonnes of food which they said had been illegally stored in Polar warehouses in the city of Barquisimeto last month.
In his latest broadside, Mr Chavez said he was declaring an "economic war" on Venezuela's "stateless bourgeoisie" and made it clear that Mr Mendoza was in the firing line.
"I'm not afraid to nationalise Polar, Mendoza, so be careful," he said.
"Let's see who lasts longer - you, with your Polar and your riches, or me, with my people and the dignity of a revolutionary soldier."
National reach
One of Polar's business associates recently described the firm's products as "icons of Venezuelan society", and no-one who has spent time in Venezuela could disagree with that.
Harina PAN maize flour, Chiffon margarine, Efe ice creams and Toddy chocolate milk are just some of the brands produced by Mr Mendoza's conglomerate.
Polar also has distribution rights for Pepsi-Cola products in Venezuela, ensuring that Pepsi is easier to find and a bigger sales success in the country than its global rival, Coca-Cola.
In another sign of growing government pressure on Polar, the company was ordered last month to remove a giant globe-shaped Pepsi sign from the top of a skyscraper that it owns in the centre of the capital, Caracas.
The mayor of the Libertador municipality in which the building stands, Jorge Rodriguez, who formerly served as vice-president under Mr Chavez, fined the firm 77,000 bolivares ($18,000; £12,400), saying it had no permits for the sign and had breached city planning rules.
The authorities also swiftly sent workmen in to begin dismantling the globe.
However, Polar said it had all the necessary permits for the sign and vowed to fight the decision, which it described as "arbitrary".
Ice-cold icon
But of course, of all Polar's products, it is their eponymous beer that most deserves the status of national icon.
For me, just seeing the label brings back memories of a scorching evening in Venezuela's oil capital, Maracaibo.
After a taxi ride from the airport through the parched outskirts of one of the hottest cities on earth, I was extremely grateful when my hotel's barman produced endless semi-frozen bottles of the stuff from an enormous refrigerator.
It has to be said, though, that Polar is a beer that does not travel well outside Venezuela's borders, as the country's immediate neighbours can attest.
Colombia is the only major Latin American export market in which Polar beer has managed to gain a foothold, despite trade pacts that link Venezuela with the region's other big economies.
Efforts to sell it in nearby Trinidad and Tobago were undermined by a local "spoiler" product called Pola Beer, while in Guyana, its public image was tarnished last year when 15 people, including former Customs employees, were charged in connection with a fraudulent multi-million dollar scheme to import it without paying duty.
Means of production
If Mr Chavez does fulfil his threat to nationalise Polar, he will be extending his already significant control over Venezuela's food production.
Venezuelan economist Angel Alayon, of food industry body Cavidea, says that the government now controls 75% of coffee production, 42% of maize flour, 40% of rice, 25% of cooking oil, 52% of sugar and 25% of milk.
The government says it has a duty to secure food supplies and to prevent what it sees as "economic sabotage" by private companies.
But so much of the economy is now in state hands that businessmen such as Fernando Morgado, head of the National Council of Commerce and Services (Consecomercio), have called on the government to take responsibility for Venezuela's economic decline and stop blaming the private sector.
The country's economy contracted 5.8% in the first quarter of this year compared with a year earlier.
The International Monetary Fund predicts that its GDP will shrink by 2.6% in 2010, making it the only Latin American economy, and the world's only oil exporter, to see a contraction for this year.
Mr Chavez believes that a bigger economic role for the state is the only way to ensure the effectiveness of his price controls and stave off stagflation - the deadly combination of economic stagnation and high inflation that is currently assailing the country.
Venezuela's consumer inflation rate is currently the worst in Latin America, reaching an annual rate of 27% last year and expected to rise to 29.7% in 2010, according to the IMF.
However, there are doubts over the government's effectiveness in securing food supplies after the discovery last week of thousands of tonnes of rotting food that had been imported by state-run retailer Pdval, but never distributed.
And Ismael Perez Vigil, executive president of the Conindustria employers' organisation, points out that most of the companies nationalised by the government have seen no improvements in productivity.
Coffee crisis
The coffee industry is certainly a case in point. At the start of the 20th Century, Venezuela was the world's second-biggest coffee exporter, but it is now importing significant amounts of the stuff for the first time in its history.
Coffee producers say price controls imposed by Mr Chavez meant the price they were getting for their crop did not cover production costs.
They found they could get twice as much for their crop in neighbouring Colombia, giving some of them the incentive to smuggle out as much as they could.
At the same time, those price controls took away the incentive to invest in the industry, so new trees were not planted in response to the shortage.
In August last year, the government acted by taking over the coffee roasting plants of Fama de America, which had a 30% share of the market.
However, the plants do not have enough locally-grown raw material to operate at full capacity, so imports are still necessary.
Venezuela's beer drinkers are doubtless hoping that a nationalised Polar would not lead to a comparable shortage of their favourite national beverage.
Mr Chavez is proud of his Bolivarian revolution. But if the beer ever ran out, he might have a real uprising on his hands.