Riding the interest rate roller coaster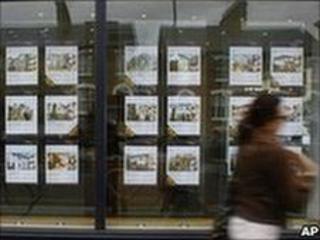 In 30 years of mortgage broking, should I take a fixed or variable rate is a question I have heard almost every day.
It does not matter if you are new to home buying or about to move - or indeed coming to the end of a current mortgage product.
Whether to fix your interest rate, or let it remain variable, is a key issue.
The Bank of England base rate remains at a 300-year low of 0.5%.
So it does seem reasonable to suggest that the next movement in the base rate is more likely to be upwards than downwards.
Pay now, save later
During most of 2004 until late 2008, the base rate averaged about 5%.
How might it affect you if we went back to those not so far off days?
If you had a 25-year mortgage of £100,000, currently charging 3% a year interest, a rise in your mortgage rate to 7.5% (a margin of 2.5% over a base rate of 5%) would see your interest costs rise from £475 per month to £850 per month.
The key advantage with fixed rates however is that as the base rate increases (if it does) then your budget remains unaffected by the rise.
Any pay rise you get over the two or five years will be yours to spend and not just handed over to your lender.
Clearly, if you sign up for a five year rate at 4.5%, you will probably be paying more than some of your neighbours this year.
However if interest rates increase you might find you have new neighbours.
Those exposed to variable rates may have been forced to move due to their inability to maintain their lifestyle and their mortgage.
Staying low?
The possibility of a sharp rise in interest rates certainly seems remote at the moment, given the likely imposition of higher taxes in the Budget later this month, and in light of the recent comments by Bank of England governor Mervyn King in connection with a desire to keep rates low.
The feeling today is that base rate will, in all likelihood, remain at less than 2% for the next 18 months to two years, so you might feel that exposing yourself to a tracker, which moves in line with the base rate, is a risk worth taking.
The lowest priced tracker mortgages today would, depending on your circumstances and the lender you opt for, result in a mortgage rate of between 2.4% and 3%.
This is certainly an easier decision if you are borrowing just two or three times your income.
If on the other hand you are a buyer stretching yourself on five times you income, or four times your and your partner's joint income, you may find the peace of mind of a fixed rate more attractive.
Looking at the rates today, a two-year fix can be obtained for between 2.7% and 3.25%, depending on the lender and the percentage of the property's value you want to borrow.
Rates fixed for five years start at around 4% to 4.5%.
So the best two-year fixes are close in cost to the best base rate trackers, and the long term security of a five-year rate is not frighteningly expensive based on historical comparisons.
Protection
Ultimately a fixed rate mortgage is an insurance policy, and you may well be paying more for the product today.
It offers protection if the economic circumstances of the country drive rates up.
And it can be dangerous to gamble against the British economy.
Would any of the "experts" regularly paraded in the media have considered the possibility of a 0.5% base rate if they had been asked to predict future rates in June 2008?
I very much doubt it, yet base rate fell from 5% in October 2008 to 0.5% by March 2009.
Despite all these sensible arguments, many buyers are overcome by desire to be in their new homes with the minimum monthly cost today, and have a very rose-tinted view of their financial future.
Thus they opt for base rate trackers, whilst crossing their fingers and hoping for a benign economic outlook.
They may be right, but none of us can continually predict the future accurately.
The opinions expressed are those of the author and are not held by the BBC unless specifically stated. The material is for general information only and does not constitute investment, tax, legal or other form of advice. You should not rely on this information to make (or refrain from making) any decisions. Links to external sites are for information only and do not constitute endorsement. Always obtain independent, professional advice for your own particular situation.