Google is 'close' to handing over German wi-fi data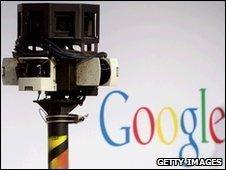 Search giant Google has said it is "close" to resolving issues that have prevented it from passing a hard disk of data to German authorities.
The disk contains wi-fi data Google Street View cars gathered by mistake.
Pressure to make the data available has been increased by the German regional Information Commissioner that started the inquiry.
In a statement, Dr Johannes Caspar said he expected Google to "continue on the path of co-operation and transparency".
Google had until the early hours of 27 May to hand over the data to Dr Caspar from the Hamburg Information Commissioner's office.
Dr Caspar had requested answers to a range of technical questions about how Google had managed to gather details of internet traffic from wi-fi networks belonging to individuals and businesses all over the world.
He had also asked to see the data that Google gathered.
Google answered many of the Information Commissioner's questions in time for the 27 May deadline and made a Street View car available for tests. However, it refused to hand over the hard disk of data, amid concerns that it may be breaching German telecommunication law by doing so.
But Dr Caspar told the BBC last week: "I have asked the General Prosecutor in Hamburg whether Google would face problems in giving us the material, and he told us that this would not be a problem."
Google said previously it had been trying to improve location-based services by collecting wi-fi data, but claimed that a "failure of communication between and within teams" led to the capture of data transmitted across unencrypted wireless networks.
The statement from the Hamburg Information Commissioner's office indicated that it had performed tests on a Google Street View car, in a controlled environment, with simulated wireless networks.
"For the wi-fi coverage in the Street View cars, both the free software Kismet, and a Google-specific program were used.
"The Google-specific program components are available only in machine-readable binary code, which makes it impossible to analyse the internal processing," it said.
Kismet's website says it is a "wireless network detector, sniffer, and intrusion detection system".
An article on Wi-Fi Planet about Kismet said that the software is capable of even detecting wireless networks where the so-called SSID wi-fi network identifier was hidden.
Dr Caspar said: "Because of the importance of the matter, we think a full investigation is essential.
"For this purpose, additional information will be required about the software's source code, and ultimately, a hard disk with original data.
"I expect Google to continue on the path of co-operation and transparency," he said.
No deadline for handing over of the data was given, but Google also issued a statement:
"We are working hard to get the Hamburg DPA access to the data and information he needs - indeed we have already given him access to a car to review.
"We recognize how important this issue is and believe that we are close to resolving the legal issues we have faced in order to make available the payload data we mistakenly ended up collecting."
Pressure continues to mount on Google over the wi-fi data capture from a number of fronts.
Earlier this week, the US Federal Trade Commission confirmed that it has launched a probe into Google's actions, in response to a request from the advocacy group Consumer Watchdog.
And the office of Canada's Privacy Commissioner has also launched an investigation into the collection of the wi-fi data.
The social network giant Facebook was forced to implement substantial changes to its website last summer, following a major privacy investigation by the Canadian authorities.
"We have a number of questions about how this collection could have happened," said Jennifer Stoddart, Canada's Privacy Commissioner.
"We've determined that an investigation is the best way to find the answers."
Under instruction from the relevant data protection commissioners though, Google has already destroyed data it gathered in some jurisdictions, including those of Denmark and Ireland.
Related Internet Links
The BBC is not responsible for the content of external sites.