Woman claims Roman Catholic priest raped her in 1950s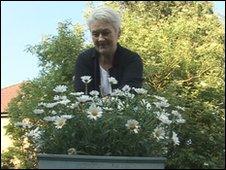 The Roman Catholic church has said it will "co-operate fully" with the authorities after a Lincolnshire woman claimed she was abused by a priest in the 1950s.
Sue Cox, 62, of Warwickshire, claims she was raped by a priest while she was 13 and living in Mablethorpe.
She said the priest, who has since died, first abused her on a summer camp in Matlock when she was 10.
Ms Cox is now seeking compensation from the Order of the Sacred Heart.
She said recent stories about sex abuse by priests was the main reason she decided to talk about her experience.
She said: "It coincided with more people coming forward - prior to that it was unheard of that anybody would open up about this.
"So that's why, in a nutshell, along with other reasons - I decided to talk about it.
She said it had taken her about 50 years to come forward because she was too afraid and ashamed to talk about the attacks earlier.
She said: "I put the incident in a box in my brain marked: 'Don't go there'."
She said after the first instance of abuse during the summer camp, her family - who were unaware of what had happened - gave the man accommodation in her house.
A spokesman for the Roman Catholic church said it would co-operate with any investigation.
He said: "There are clear, established processes on such cases, which would involve the Church co-operating fully with the statutory authorities."
Related Internet Links
The BBC is not responsible for the content of external sites.