Plans to protect foreign students visiting East Sussex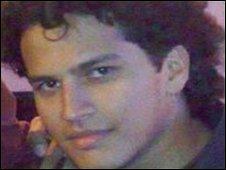 Plans have been discussed to improve the safety of foreign students who visit East Sussex.
More than 60,000 students every year visit the south coast to study English at language schools.
Guidelines discussed by officials include ensuring security checks are carried out on host families.
Last November a man was jailed for killing 16-year-old Qatari student Mohammed al-Majed following a racist row in Hastings in 2008.
George Austin, 22, from south London, was convicted of manslaughter and jailed for four-and-a-half years.
The safety of students was discussed at a conference in Bexhill, hosted by East Sussex County Council and Sussex Police.
Officials were joined by representatives from the Overseas Student Advisory Committee and language school staff.
Christopher Savins, the principal of Twin English Centre, said schools would ensure students were accommodated in a "safe and caring environment".
Councillor Bob Tidy, the council's lead member for community services, said: "It's important to share what we are all doing to help keep young foreign visitors safe."
Related Internet Links
The BBC is not responsible for the content of external sites.