Web domains owned by BBC revealed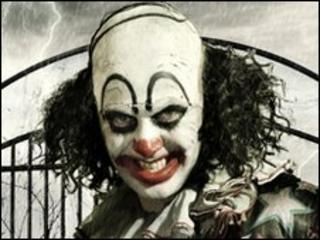 The BBC has revealed 154 web addresses other than bbc.co.uk and bbc.com that it has registered.
Following a Freedom of Information request, the BBC confirmed that it owns URLs including bestmurders.co.uk, jellyparties.co.uk and watchagrownmanrot.co.uk.
Many of the addresses on the list were a combination of the BBC and a language such as bbcfrench.com and bbcczech.com.
Others related to characters and storylines from dramas and comedies.
Some were withheld because they contained programme spoilers.
A significant proportion of the sites were connected to former drama series or plotlines, such as badwolf.org.uk and singlessos.co.uk, which featured in earlier episodes of Doctor Who and Torchwood.
Breathingplaces.org was set up at the same time as a BBC campaign about getting close to nature. It redirects to a search results page with the official website at the top.
Others not covered by the Freedom of Information Act were omitted from the disclosure, said the BBC in a statement.
"Many of the domain names operated are related to programmes and services and are therefore not covered by the Act," said the corporation in a letter to FOI requester Steve Elibank.
In terms of ensuring that a site is displayed prominently in search engine results pages, the domain name itself is less important than the relevant keywords within the individual parts of the site, but it still makes a difference said Murray Dick, lecturer in online journalism at Brunel University.
"If you look at a highly competitive keyword area like health and well-being, you'll find no shortage of results from companies who have set up domains using words like 'sixpack', who rank competitively with more established sources of information on health and well-being," he said.
"Organisations exploit this fact to earn lots of money on Google's AdSense service."
In its response, the BBC also said it did not wish to disclose its "naming strategy" in order to avoid losing money to cybersquatters in the future.
Cybersquatters register domain names once a new brand becomes public and then demand inflated prices to hand over the address.
"In the past unscrupulous people have waited for the announcement of new companies (or mergers and acquisitions), and where domains haven't been acquired prior to the information coming out in PR releases, they have made a killing by getting in there quickly, and selling on the domain later," said Mr Dick.
Singer Madonna won a legal battle over rights to the domain madonna.com in October 2000. The registered owner was using it to host explicit material.