SSE backs down on networks deal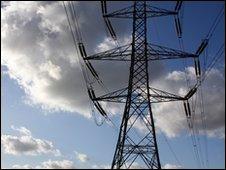 Scottish and Southern Energy has said it is no longer interested in acquiring a major stake in the electricity networks owned by EDF.
The networks supply nearly eight million homes in the south of England.
They have been put up for sale by EDF to help cut its debts after its takeover of British Energy.
SSE said it was not interested in a major stake which may require it to issue new shares to pay for it.
However, it said it may take a smaller interest.
The Perth-based company confirmed it was still in talks over the sale.
Gregor Alexander, finance director of SSE, said: "We have always maintained a highly disciplined approach to acquisitions, investment and to financial management generally, and that will continue.
"We do not need to make any acquisitions and do not need to, or plan to, issue equity to help meet these dividend targets."
Related Internet Links
The BBC is not responsible for the content of external sites.