Medal winning rower dies trekking in Peru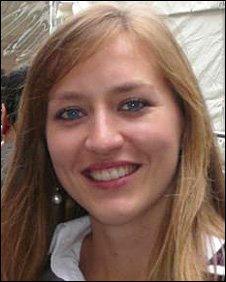 A rower who won a silver medal at the Commonwealth Championships has died from suspected altitude sickness while trekking in Peru.
Katrina Jacks, 23, from Chepstow, Monmouthshire, was hiking near Lake Titicaca when she fell ill.
She was taking a gap year between university and starting a job with an engineering consultancy.
Her parents Alasdair and Susanna, who are both GPs said: "Her loss will be immeasurable."
They said she was several months into a trip to South America when she died from natural causes associated with the "acute effects" of high altitude, which can make breathing difficualt as the atmospheric pressure decreases.
The former Monmouth school girl did not receive hospital treatment.
Miss Jacks' body has been returned to the UK, and her family are now preparing for her funeral.
Her parents, who both work at the Vauxhall Practice in Chepstow, described their daughter as "extremely bright", and told how she excelled in rowing at school and university, winning a silver at the Commonwealth Championships in 2007.
In a statement they said: "Katrina will be very sadly missed by her family, boyfriend Jon and all her many friends.
"Her loss will be immeasurable."
Miss Jacks, who also leaves a brother William, 25, and a sister Rosie, 20, had spent time volunteering and improving her Spanish at an orphanage in Ecuador, during her trip.
She had also followed the Inca Trail to Macchu Picchu in Peru before travelling to Lake Titicaca - the highest navigable lake in the world at 12,555ft.
She left for South America after graduating with a first class honours degree in chemical engineering.
Before that she gained A grades in her GCSEs and A levels at Haberdashers' Monmouth School for Girls.
She excelled at rowing and had won gold medals at the National Schools Championships, represented Great Britain at under-16 level for two years, and was also in the Welsh eight that won a silver medal in the 2007 Commonwealth Championships.